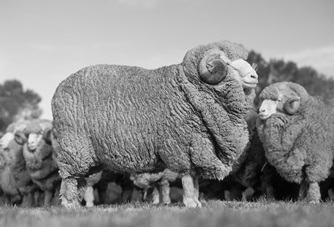 Superwash 100% Merino Wool Yarns
None of our types have been sourced from farms that employ the Mulesing system.

Extrafine (19.5 micron) merino wool is used for these yarns. It feels soft and gentle against to the skin but is also strong and durable for good wearing properties. Its natural elasticity allows garments to stretch then return to their original shape. These yarns are worsted spun from extra long staple fibres to produce a yarn that is fine and strong with a silky feel.