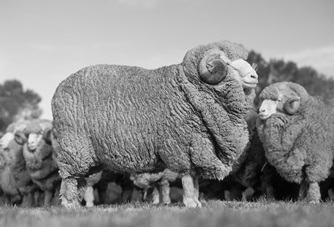 Sustainable Ultrafine Australian Merino
All our Merino Wools are sourced from fibre production in Australia.

All our types are shorn fleece wool and have superior length and supersoft handle.

None of our types have been sourced from farms that employ the Mulesing system.

With our "New Merino" types we have formed a unique supply of sustainable Merino where the farms involved take particular care to ensure that the animals are well kept, that the grading is of the very highest standard and that the land is sustained in an environmental way.