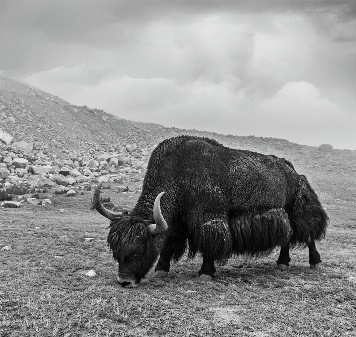 Dehaired Baby Yak
Our Natural Dehaired Baby Yak as fine as Cashmere and thus supersoft and Luxurious, this using the inner fleece (undercoat) of the Yak, worsted spun to lock in the fibres and reduce pilling.
We use only longer fibres to provide for the worsted spinning process, these from the first shearing.
Hypoallergenic and Lanolin free this unique fibre has only recently been appreciated for its many merits.